Name:
Sir Diabolis
Details:
57 years old (Pisces), Male, Straight
Location:
Deepest...darkest...Surrey, United Kingdom
Profile Link:
www.faceparty.com/diabolis


In my own words


Tall, dark and purple at heart...thats me....also enigmatic,articulate,inteligent,intense, sensuous , passionate, romantic,masterfull,seductive,affect i onate,sp iretual,complex,stimulating,"kinky as hell,persuasive,intuitive, amuseing.witty and charming and won't suffer fools full stop, let alone gladly... are some of the words which have been kindly used to describe me....however, I have also been called arrogant,infuriating, pretentious,perverse,manipulative, sarcastic,demanding,provocotive, and can't spell to save his life ...so take your pick....Alternatively come and find out for yourself... assuming of course you are enjoy a good sense of humour,and are NOT under age, obsessed with spelling or narrow minded...It's all about connection...I seek a jewel in this sea of glass,an attractive, sensuous open minded women, capable of intense feeling and thought, who would enjoy a stimulating exchange, a little intelligence conversation..

Blog
3 posts | view all
A journey into sensual stimulation...

..its a cool, late summer evening and you find yourself wondering along a path leading into the woods. It's dusk, and as the path winds, twists and turns this way and that into the depths of the forest, dappled light dances on the ground through the thickening green canopy over head. The air is sweet, fresh and intoxicating,and on the last visible corner of the paths meandering curve stands a tall mysterious dark figure,who seems to beckon silently with his presance alone.
.Dare you follow ?

This Week's Plan...


To choose quality rather quantity....to talk only with thso minds which stimulate me....which will mean wasting significantly less time on here I suspect....
PS>Please note I rarely use this site these days..so I may take a while to respond.


Comments
10 of 72 | post a comment | view all

amystonnelx

wrote...

im ok lol and you?
wot u bin up to
send message

amystonnelx

wrote...

hi ty what you up to this weekend
send message

aimee-thomas

wrote...

i like the sound of you starring into my eyes
send message

miss_murder_2007

wrote...

I'll follow you too....lead me to the Unknown ;) xxx
send message

kinkyjessangel

wrote...

Yes I'd follow x x
send message

heart-xo

wrote...

How could anyone resist
send message

sensualsinner

wrote...

Where the dickens have you been sir??? This site simply is not worth the effort of signing in without you x
send message

amie_m

wrote...

Yours as I am hanging on your every word
send message

foxieroxiecutiepie

wrote...

im very happy to be back in touch its always enjoyable talking to you :)
send message

serenity121

wrote...

OMG! thats incredable! I so want to read more. Would be perfect if I could hear it narated by that increably sexy voice of yours mmmm X
send message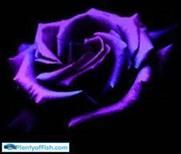 offline

Send message
Add friend
Add to hotlist
Rate member
Report member
one 2 one
View photos (30)


Favorite Things
Food
...licks lips...you perhaps
Music
Folk, Roots,Rock, Indie, Gothic and classical
TV Show
chewing gum for the eyes
Movie
my imagination
Author / Book
Myself
Night Club / Bar
Blacks of Bloomsbury
Animals
...in bed
Person
Lord Byron
Website
Click here to view
Place
....Prague at midnight
Possession/Thing
My depraved and delicious mind

Details
Last logged onCool Tools™ only
Advanced statsCool Tools™ only