Name:
Rach
Details:
36 years old (Cancer), Female, In Relationship, Straight
Location:
Brighton, West Sussex, United Kingdom
Profile Link:
www.faceparty.com/x_rach_05_x


In my own words


hey everyone,

well my names Rach and i'm the grand old age of 20 and from a small hell hole called Worthing (nr Brighton)

shout out to all my friends, the real 1s..they kno who they are and who they arent...

first jus gotta put point a cross...NO middle aged balding men who drive bloody porche boxters. one lil thing tho..plz DONT msg me if middle aged single n lookin for a quickie...cos well it wont happen!!! and i aint into men who are old enough 2 b ma dad!

clubbing, music, cars (yes..i kno what a mercedes SLR is and i watch top gear religiously!!!) and shopping are my things. totally addicted to music..tv is permanently on music channels n 1xtra .my ipod is my baby love it...love all types of music - drum n bass, rnb, hip hop, garage, dance hall, reggaeton, dance, trance.

check out my myspace and bebo:
www.myspace.com/rachy_baby_1987

www.bebo.com/devilrachel4eva

From Now On...


i'm not gonna let negative situations get to me any more, I will always come out stronger and will learn from the situation.

People can think whatever the hell they want of me, cos u kno what, i dont care, save the bad stuff or petty comments for some1 who cares. I'm not lettin negative ppl get to me...if u havent got nething good to say, then keep it to urself...

i'm done with ppl thinking they have the right to tell me how to do things or how they think i shud be


Comments
10 of 13 | post a comment | view all

bigthings567

wrote...

msn broke atm bbz names jason i got a mob if u wanna txt xxxx
send message

bigthings567

wrote...

hi bbz not far from u looking gd wuu2 msg bk xxxx
send message

mixedracefella

wrote...

hey hun ur nice how have u been,do u have msn?
send message

xsxyxbiatchx

wrote...

hya hun sign up to me new web site, we got chat roomz/forumz/pic gallerys, games, downloads/page themes ect n lots more we not long opened so trying to get lots of new members, http://stockingsnlace.co.uk fwd this to ur m8s plz hun thanks x
send message

jackaaron

wrote...

hey babe do u have msn x
send message

fatboy1980

wrote...

wow hey how u doin? xxx if fancy chattin my addy is [email protected] xxx
send message

jokajim

wrote...

thanx, howz u?x
send message

stuabram

wrote...

yes i wud... your filth x
send message

spartacus86

wrote...

....DELICIOUS
send message

d-a-z-85

wrote...

hiya hun, hows you? you are hottt..!!! fancy a chat??? add my MSN [email protected] or leave me a message and i'll get back to you xxx
send message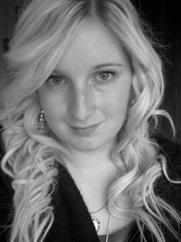 offline

Send message
Add friend
Add to hotlist
Rate member
Report member
one 2 one
View photos (27)

me
27 photos

Favorite Things
Food
anything Italian and Hungarian
Music
rnb, hip hop, dancehall, dance, trance, dnb
TV Show
hollyoaks, depserate housewives, top gear
Movie
Fast & Furious. save the last dance, step up,
Night Club / Bar
Bar Blu (pompey), Light bar and the arc
Animals
my baby becks
Person
hmmmm...do i count?
Website
Click here to view
Place
easy...brighton, london and pompey
Possession/Thing
my ipod, phone n bed

Details
Last logged onCool Tools™ only
Advanced statsCool Tools™ only