Name:
Biscuit
Details:
44 years old (Sagittarius), Male, Single, Straight
Location:
Where would you like me ???, West Midlands, United Kingdom
Profile Link:
www.faceparty.com/the_best_biscuit


In my own words


Im someone who is very passionate about life & the things i do. I can be a very loving, affecttiate & passionate person, with the right partner. Although this side dosnt come out that much untill im 100% comfortable, although when it does it is well worth the wait! Im loud, funny, wild, a flirt, smooth, easy going, a good listener and even better friend. Im FAR, FAR, FAR, form perfect but really just a big kid at heart, out to have as much fun as possible & make the very most of life. You only live once, so grab it tightly with both hands!!! Most the time i tend to be the fun lovin, messin about, big kid. Im very protective of loved ones / of myself & wont have anybody walk over me no matta who they are & no matta what the situation. Im always up for a laugh and tryin new things, loves going new places & want the best / most out of everything.

Blog
4 posts | view all
My Star Sign !

* SAGITTARIUS *

-Spontanious.
-Horny.
-High sex appeal.
-Rare to find.
-Good when found.
-Loves being in long relationships.

xxxx

From Now On...


Live your life to the fullest, work hard, play even harder, cherish your family and friends. Love your partner, stay fathfull and at the same time keep your responsiblities and priorities straight !!!!


Comments
10 of 18 | post a comment | view all

laura_hyland

wrote...

a little distraction could be a good thing lol x
send message

mlb

wrote...

xxxx big kisses babes xxx
send message

shexibiitch

wrote...

movies £10
aftershave £7
gifts £20
bite t eat £30
the look on his face when i reveal wat imwearing underneath my clothes....priceless
now dnt u think I deserve ur msn for thinkn that one up?
send message

heatherforever

wrote...

mmmm yummy x
send message

bubblebabesxx

wrote...

I love your ryhme thing about women and menx
send message

whateverlolawants

wrote...

lol love the blog entry..
how are ya anyway?
x
send message

tame

wrote...

very sexy babe wud luv to get to know u xx
send message

chavybabexox

wrote...

heyy
jus fort ide drop by 2 dsi hey innit =) hopes u dnt mind
how re yhuu?
xXx Nuff Love On Ya Page Innit xXx
send message

evilvampyress

wrote...

hey doll howz u ? xox
send message

blondieloks

wrote...

Elloooo you! how you been wat u been up to? xx
send message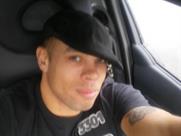 offline

Send message
Add friend
Add to hotlist
Rate member
Report member
one 2 one
View photos (67)


Favorite Things
Food
Steak & chips, KFC - huuummm
Music
Bassline & Funky House + others....
TV Show
Police, Camera, Action
Author
I can't read Ha, Ha
Movie
All of them: Action, horror, love, comedy etc
Animals
Dog . . . .
Person
Human, Ha, Ha
Website
Click here to view
Place
Hurst St, Mail Box, Hot Places Etc
Possession/Thing
Mobile's, Laptop, Video Camera, Car's

Details
Last logged onCool Tools™ only
Advanced statsCool Tools™ only