Name:
Guess!! Think X-Men =oP
Details:
33 years old (Libra), Female, In Relationship, Bisexual
Location:
Wherever I Am, I'll Be Wishing I'm Asleep!!, Lancashire, United Kingdom
Profile Link:
www.faceparty.com/qtpie2004


In my own words


** If you don't have a cam - don't bother messaging me. There's way too many fakes!! But just cus I said this doesn't mean I wanna see you naked on cam!!
** I'm a happy-go-lucky girl with a posh sounding job which is actually incredibly dull =oP
** I'm 5'8, and obviously by no means a size 8 but I don't care. In the wise words of Sir-Mix-A-Lot - "I like big butts and I cannot lie!" =oP
** I'm also a 36G so don't send me a comment/message going "wow u have big tits!" Dur i know! Be original =oP
** Guys please... "I wanna w**k mi c**k on cam 4u" is not only very poor spelling but it is also disgusting and a definite turn off.
** You can add me to msn on [email protected] if you want?? Not on it that often though in fairness...
** P.S. I have severe phallophobia!! And occasionally trouble spelling!! =oP

My Dream Date...


would be one big orgy and would involve me, Zooey Deschanel, Kaley Cuoco, Robert Pattinson, Jensen Ackles, Misha Collins, Penelope Cruz, Channing Tatum, Kelly Clarkson, Olivia Wilde, Katy Mixon, Wentworth Miller, Avril Lavigne, Audrina Patridge, Danny O'Donoghue, Reese Witherspoon, Katy Perry, Jared Padalecki, Tyler Blackburn, Drew Barrymore, Leighton Meester, Ke$ha, Jason Manns and Tom DeLonge....=o) Mmmmm! A girl can dream!!


Comments
10 of 193 | post a comment | view all

domlestorm

wrote...

Hey, How are you??
Love the pics they are very hot!!
Would love to chat and so much more with you!!
Storm xx
send message

domlestorm

wrote...

Hey, How are you??
Love the pics they are very hot!!
Would love to chat and so much more with you!!
Storm xx
send message

andrewrobert

wrote...

You do have a fantastic taste in thongs, shirts, bras, and all things that add to your overall sexiness. Good job! :P But in all seriousness... Damn your boyfriend is lucky and I hate him :P Otherwise, how you doing? :P
send message

charlottesbooty

wrote...

Hey :) Gawjus piccies and lovely profile...having to restrain myself from commenting on your boobs now...only jealous LOL Just wanted to say if you needed help in your perfect world orgy then I'd happily volunteer to hold your....hand :) x
send message

danny_boi_86

wrote...

Wow!!!! Your absolutely stunning!!!!
send message

khaos_33

wrote...

you alright babe, how are you
send message

blue_r0cket

wrote...

just wanted to say that I think you're absolutely adorable :$ but you probably hear that everyday! anyways, I'd love to get to know you properly and have a chat so I've added you to my msn, hope you dont mind! But it does bugger up sometimes, so if you didn't get my invite would you mind adding me please?
[email protected] o.uk
Hopefully catch you soon on there!
send message

axel_rose

wrote...

=] x
send message

gambigboons38f

wrote...

Hi hun i like u u want to chat some time i got msn lets chat hun
send message

nipple_boy

wrote...

dont get me wrong im not hitting on you i was just curious about your phobia :P what exactly is it that scares you about them? or is it a joke and im just taking things too literally? lol
send message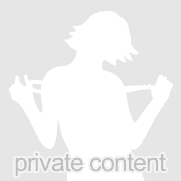 offline

Send message
Add friend
Add to hotlist
Rate member
Report member
one 2 one
View photos (9)


Favorite Things
Food
Chocolate!! NANDO'S!! <3 Oh God. I love food!!
Music
Anything I can warble to but mostly rocky stuff!!
TV Show
Supernatural <3 I love TV a bit too much...
Movie
Waaaay too many favourites to pick just one...
Author / Book
JK Rowling, Harper Lee, Dickens, Shakespeare, etc
Night Club / Bar
REWIND!!!! Or any that play loads of 80s =oD Woo!
Animals
COW! I love cows =o] Especially Aberdeen Angus's!
Person
My Mama =o) Be lost without her! She's my hero <3
Place
My bed. Mostly for sleeping purposes... Mostly...
Possession/Thing
My pillows, phone & Chucheebum!! (My kitty!!)

Details
Last logged onCool Tools™ only
Advanced statsCool Tools™ only