Name:
No Not Nelly - Bex
Details:
36 years old, Female, Single, Straight
Location:
Intergalactic HQ - South Wales, United Kingdom
Profile Link:
www.faceparty.com/not-on-ya-nelly


In my own words


LEAVE COMMENTS, AS MESSAGES SEEM FUCKED UP! TA!

I boldly lead an elite army of intergalactic mooses whose sole purpose is 2 infiltrate and take over earth. Mwahaha....i am also on a mission to find out how many sandwiches you can fit in a beard.

Blog
2 posts | view all
Film loves

Eternal Sunshine Of The Spotless Mind, Some Like It Hot, Nightmare Before Christmas, Batman: The Dark Knight, Ironman, Jay And Silent Bob Strike Back, Clerks, Clerks II, Harry Potter(all Of Them), The Ring, Lord Of The Rings(all), Final Fantasy Vii: Advent Children, kevin and perry go large, Atonement, Lemony Snicket, Wayne's World, Blade Trilogy, Harvey, Rear Window, Sin City, House Of 1000 Corpses, Devils Rejects, Idle Hands, Arahan, Versus, Oldboy, Lady Vengence, Rocky Horror Picture Show...

My Mum Says...


Never take life seriously, if ya never take it seriously, ya never get hurt, ya never get hurt, ya always have fun. My ma is true ledge!


Comments
10 of 29 | post a comment | view all

mymilo

wrote...

havent you sorted out that message thing yet darl? Yep bring it on bitch...we are gunna rock the city
send message

l1on

wrote...

true
send message

mymilo

wrote...

His real name is Gary Brown darlin...well known but acts the pussy whipped cunt on here haha
send message

mymilo

wrote...

lookin forward to tonight darlin, let the goodtimes rock!!!
send message

mymilo

wrote...

ive just branded ya a kinky bitch darlin, so wait for it haha
send message

aj_no1

wrote...

hey how u doing :) im gona say ur looking pretty in ure pics ! even though u must hear it loads on here ... let me know if u wana chat sometime
send message

mymilo

wrote...

Hey moo! I saw ya burlesuqe shoot on Jills page PMG why wasnt I asked hmm? Well gutted. You look so classicly elegant though...I fukkin hate ya :)
send message

phanie-annie

wrote...

not sure if you remember me Bexta. Its pixie, Ashs cuz...we met in Revs last payday weekend. Shes given me the page, how coolz that :D
send message

mymilo

wrote...

Oi bird...I wanna know who that phanny-annie is .. two people now have asked if i know her...do i?
send message

mymilo

wrote...

im gunna fukkin kill you ya sod..you sent him a message???? Cheers, now im gettin the shit haha..i owe you a wet slap missus!
send message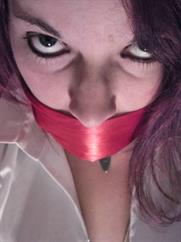 offline

Send message
Add friend
Add to hotlist
Rate member
Report member
one 2 one
View photos (15)


Favorite Things
Music
see blogs
TV Show
QI, Never Mind The Buzzcocks, The Mighty Boosh, T
Movie
see blogs
Animals
Rat

Details
Last logged onCool Tools™ only
Advanced statsCool Tools™ only