Name:
Neli Fitzgerald
Details:
43 years old (Cancer), Male, Single, Straight
Location:
London Deptford, United Kingdom
Profile Link:
www.faceparty.com/neli_69


In my own words


Hi, im Nell, black, much prefer naughty women, im not just after sex, lookin for mates to chat to and so forth. Cool .. life is just a moment you better enjoy it and remember Music is the food of love! Betty Wright, Groove Ryder,Bob Marley, Maceo Parker, Donald Byrd,Outcast,Suzan Vega,Tania Maria,Dr.Dre,Nortoiouse B.I.G,Grover Washington Jnr,Jamie Cullem,John Coldtrain,Coldplay,Nirvana,Nina Simone,Smokey Robinson, Foo fighters, Smashing Pumpkins, Pulp, Young knives, Maximo Park, Ben E King, Tears for Fears, Radiohead,John Holt,Don Blackman,Joe,John Travolta & Olivia Newton-John,Mob Deep,Pulp,Ray Charles,Slum Village,Mozart,Roots Band,The guy who singseverybody wants Kung Fu Fighting!huh,Minnie Ripperton,Carol Thompson,Bob Dillan,Dj Brokie,Frankie Knuckles,
Lyn Collins,James Brown,Jimmy Cliff,Ben Harper,Jay Z,Miles Davis,Thelaniouse monk,Nelly,Barry White, Missi Eliot,Pharo Monch,
Elliot Smith, Cooper temple clause, Rakes, The Rifles,

In A Perfect World...


things would be perfect and free also everyone would be an equal. This is starting to sound freaky. Well its not gonna happen. A perfect world nah i dont think so, but the sex would proberbly be amazing every time, then i wont feel like a rare breed anymore lol xx
CLICK ON MYSPACE LINK TO SEE MORE IN MY FAV WEBSITE link


Comments
2 of 2 | post a comment | view all

jina4love

wrote...

Hello My Name is miss jina. i saw your profile today and i am contacting you so that we can be friends. and i have special reason of contacting you which i will make known to you. hope to read from you soon in my email address, ([email protected])
miss jina
send message

liln202

wrote...

hey babe, msn [email protected] add me xx
send message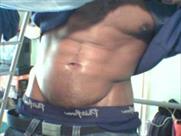 offline

Send message
Add friend
Add to hotlist
Rate member
Report member
one 2 one
View photos (19)


Favorite Things
Food
Sunday roast at mo
Music
Everything as long as its good
TV Show
No Not TV Please no...
Movie
My Life is the best film i have seen
Author / Book
Maya Angelou and Me
Night Club / Bar
My Lounge (the new going out, is staying in)
Animals
dolphin and the beast in my pants
Person
US?
Place
Home
Possession/Thing
The well being of other people

Details
Last logged onCool Tools™ only
Advanced statsCool Tools™ only