Name:
Rodman
Details:
35 years old (Taurus), Male, Single, Straight
Location:
London, UK / Toulouse, France;, United Kingdom
Profile Link:
www.faceparty.com/namdor11


In my own words


Lemme see. Where 2 start from.. Im a Latino guy studying in toulouse, france. I'm always up for a laugh and i LOVE travelling.. its my passion. My Music: Panic at the Disco!,Third Eye Blind, Goo Goo Dolls, Greenday, Fall Out Boy, 3 Doors Down, Incubus, all american rejects, yellowcard, switchfoot, Puddle of Mudd... some rnb/hip hop/soul: craig david, sean paul, kevin lyttle, dangelo, anthony hamilton, cassidy,

Im into electronic as well..Tiesto, Paul Van Dyk, Ian Van Dahl, Paul Oakenfold and Latin Music to dance Merengue and Salsa!!!!
I like going to new places, watchin' movies, clubbin, drinkin, hanging out with my mates, watching a footie game @ a local pub.

This Week's Plan...


studyyyy for finals


Comments
3 of 3 | post a comment | view all

chipie_uk_118

wrote...

hotty x
send message

sweetascandy06

wrote...

hey howz u so u have msn x
send message

visiousvickyxox

wrote...

r u serious cos i aint laughin no more xx
send message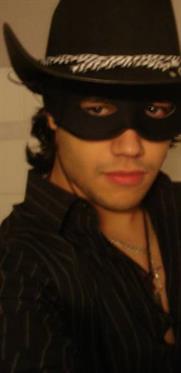 offline

Send message
Add friend
Add to hotlist
Rate member
Report member
one 2 one
View photos (7)


Favorite Things
Food
Pork Ribs, shrimp
Music
rock, punk, trance, merengue n salsa
TV Show
currently: Lost, Prison Break, The Gauntlet III
Movie
Snatch, Shaun of the dead and too many to mention
Author / Book
Mishkin
Night Club / Bar
Frog and Rosbif, The Gate
Animals
Wolf
Person
can't decide....
Website
Click here to view
Place
My room
Possession/Thing
My laptop.

Details
Last logged onCool Tools™ only
Advanced statsCool Tools™ only