Name:
Natalie
Details:
36 years old (Libra), Female, In Relationship, Straight
Location:
Cardiff Init :D..x, Wales, United Kingdom
Profile Link:
www.faceparty.com/mw4h


In my own words


Hiya :D! The names Natalie!
Im 24 & live in Cardiff like :P!
Im mummy to a gorgeous 6yr old boy.
Im also a Tea-holic, like 25cups a day or something :S hmmmm yeah....

I am always up for a giggle, always on a high, i guess im just a very smiley person. So dont be afraid to message me, and if you rate me tell me coz i dont have the cool tools thingy ma bob!

I aint here for any kind of sex, so take note, i dont wanna wrestle with you & i really dont wanna join you & ur missus in bed. Oohh the things i get asked on here haha, save it sweeties....much love..Mw4h..xxx

Blog
Hehehe

The lords prayer:
my vibro which brings me heaven. rabbit be thy name. till kingdom come,thy makes me cum, on earth with eyes on heaven. give me thus day my daily thrill,and forgive me my screams, as i forgave flat batteries.lead me not into temptation,but deliver me from frustration. for thine is the rotation,the power and the buzzing forever and ever no men!!!

My Funniest Moment...


Was when my mum drove me to the cashpoint :)! I toddled off withdrew my cash, jumped back into the car, and tadaaaa, it wasnt even my mums car. I had a middle aged couple staring at me in total shock, i quickly made my excuses and litteraly flew out of their car, to find my mum parked a few yards ahead in a complete laughing fit, eyes watering and everything lmao :) xxx


Comments
10 of 221 | post a comment | view all

addspam

wrote...

hey how you doing ? x
send message

danny_boy_boro

wrote...

You: hiya there names daniel (danny) im 27 from middlesbrough work as machanic 5 and half days a week . love football and horses tell me little bit bout u hunni love get know u :) xxxx
send message

seven_777

wrote...

just messaged u on the private chat huni .. did u get it ?
send message

seven_777

wrote...

just accepted ure chat but says ure still logging in
send message

seven_777

wrote...

or send me ure msn :)
send message

seven_777

wrote...

im on now huni try again :)
send message

ricroc76

wrote...

very nice catching up with you the other night nat hunxxx yh so i guess time does fly...i swear your littlen was bout 3 the last time we spoke all that time agoxxxmy daughters 7 now...anywayz its nice to ave you back on board hunxx
send message

seven_777

wrote...

Everythings great thanks :) glad to hear ur all good too ! Would be nice to catch up on msn sometime ?
send message

ricroc76

wrote...

ok....so thats what happened to ya....i remember the chats me n u used to ave....n its kinda hard to imagine u getting bored hun!! but i suppose that does happen from time to time!! ive been off a few times myself 4awhile b4 uno!! n yh i mite ave better luck nx year with me eggs heyx u rite tho kids will be kidslolxx yor littlen must be bout 5 now yh?xx
send message

relentless_rob

wrote...

no worrys,ive only just started useing here a bit again lately,just want to meet like minded people for now i think,lot of fake/troll profiles im noticeing though,and over eager guys spamming evrywhere ,cardiffs a nice city from what ive seen,only ever passed through it,wales in general is a nice weekender,and yeah lifes good,i live just outside of birmingham in a small town called solihull,but yeah good living in a big city work wise more oppertunity! and if i ent working im gymming,so you cou
send message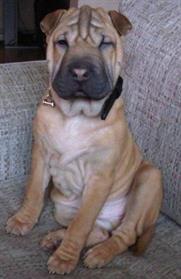 offline

Send message
Add friend
Add to hotlist
Rate member
Report member
one 2 one
View photos (24)


Favorite Things
Food
Anything spicy/ Guylian chocolate, strawbs :)
Music
Reggae, Hip Hope, RnB etc....
TV Show
Shameless, Corrie, Eastenders, hollyoaks!
Movie
Awww girly chic flicks hehe & Man on fire!
Author / Book
Jordan/Katie Price :)..x
Night Club / Bar
Zinc, Borough, Kiwi's....
Animals
My puppy Fudge :) x
Person
My son Louis xXx
Website
Click here to view
Place
A lil place called EBAY yaaay :P
Possession/Thing
my blackberry :) inbox me ur pins :)

Details
Last logged onCool Tools™ only
Advanced statsCool Tools™ only