Name:
caz
Details:
36 years old (Leo), Female, Engaged, Open Minded
Location:
stowmarket,suffolk, Suffolk, United Kingdom
Profile Link:
www.faceparty.com/minty_minx


In my own words


Bubbly,outgoing,loveable,blond e,CURVY,cute,SEXY,shy,forgetfu l,warm,CAREING,fab,NAUGHTY,FUN,oop s,MAD,VODKA,party, new rave slave,emo ho,c hav,goth,bimbo,tease,HARDCORE redbull ,wine,SEX, chocolate covered fella's,music,art,cinema, f riends,FAMILY,hairdressing, cr e ative,trampoline,swimm ing,gymclass heroes,prodigy,faithless,maroo n 5,KOSHEEN,chocolate,choc chip icecream,strawberry jelly! All i can fink of rite now but this is wot i am & LOVE! ;)P.s, Im sick of people sendin me msg's coz they wana boink* me so if thats wot ur after then dont bother coz I'm NOT INTERESTED!!! Mwah xx

Blog
3 posts | view all
woohoo

me n shorty stayin @ clarkey's mansion again!! woohoo on the quad bikes n the dodgy banger bmw!! hahaha!

From Now On...


im gona behave!! YER RITE!! ;)


Comments
8 of 8 | post a comment | view all

photographermdc

wrote...

Hello you!!! Long time no speak ....hope you're ok?
Drop us a line sometime!!! Mwah!
Martin xxx
I take pictures
send message

rony_84

wrote...

hi there i have to send you a message through this at the moment as i ve exceeded my limit for sending messages. i would love to chat with you, must admite u look class in a pretty way nd u come across as very dead on, tho like to find out mre, wb if u have the chance cheers..add me as [email protected] like to hear soon 4m u
send message

ipsie07

wrote...

i do relise most of my pics r with me and my hands down my boxerS:P
i am a nude model after all:P
send message

l_e_e_n_o_1

wrote...

Will Amazing Cut It??? If it doesn't let me know and I will try again. Lee x
send message

butterflybabe05

wrote...

lol thnx! you too looking v pretty in ya pics. i love ya random piccies few of them made me laugh lmao x x x
send message

nickster7

wrote...

suppose i cud let u lol x
send message

brazilinvillagegreen

wrote...

Hey thought i'd say hello, thanks for the add you look lovely in your pics and you seem pretty cool xxxx
send message

dream_devil

wrote...

gorgeous pics :) xxx
send message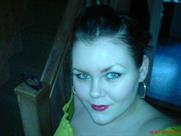 offline

Send message
Add friend
Add to hotlist
Rate member
Report member
one 2 one
View photos (91)


Favorite Things
Food
mint choc chip Ice cream! mmm yummy
Music
D+B,Dance,Trance,Happ y Hardcore,Old School
TV Show
Shameless,skins,holly oaks,nip tuck
Movie
Drop Dead Fred
Author / Book
only read hair mag's!!
Night Club / Bar
Liquid,Zest,Joker's,E sparadice ,Eden,Ibiza!!
Animals
ma bitch* <3 i loves ya
Person
Tristan,Hayden,mum,ka t,shorty,teeny
Place
Use ur imagination!! ;)
Possession/Thing
My new house, it's huge & ma bedroom is massive!!

Details
Last logged onCool Tools™ only
Advanced statsCool Tools™ only