In my own words


hhmmm what to say here??? well might as well talk about my main love in my life, no not me!!! music... my music taste takes too diverse paths, indie and rock then minimal and techno

fave bands ...
blur, oasis, radiohead, the cribs, the last shadow puppets, jamie t, florance and the machine, stone roses, joy division, kasabian, jimmy hendrix, the who, the jam, friendly fires, mgmt, the enemy, the reverend and the makers, the rifles, milburn, foo fighters, placebo, 30 seconds from mars, bloc party, kinngs of leon etc etc i could go on....

fave djs include
luciano, loco dice, max cooper, sven vaith, carl cox, claude von stroke, sasha, richie hawton, adam beyer

that was in no particular order but if you like simular stuff get in touch!

My Mum Says...


wash your hands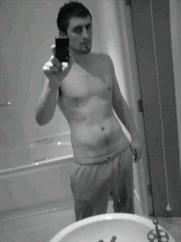 offline

Send message
Add friend
Add to hotlist
Rate member
Report member
one 2 one
View photos (31)


Favorite Things
Food
modern british
Music
check above, its all there!!!
TV Show
mighty boosh, inbetweeners, top gear
Movie
BILLY ELLIOT!!!! napoleon dynamite, anchorman
Author / Book
??
Night Club / Bar
plug, forum, dq, pacha - ibiza
Animals
fish
Person
all my mates
Website
Click here to view
Place
ibiza
Possession/Thing
my car or my dj and production equipment

Details
Last logged onCool Tools™ only
Advanced statsCool Tools™ only