Name:
Sarah Sue
Details:
33 years old (Virgo), Female, Single, Bisexual
Location:
Portsmouth, Dorset, United Kingdom
Profile Link:
www.faceparty.com/justinsl20


In my own words


iPhone woes

Anyway, Im so into music it hurts! Cant stand the crap that ends up in the charts these days tho.... That said Lady GaGa rocks my world! Here follows a few bands I rathe rlike Huey Lewis and the News, Jet, Lostprophets, Frank Zappa, BRING ME THE HORIZON, Bob Dylan, The Velvet Underground, Cock Sparrer, The Jam, The Only Ones, Dropkick Murphys, Jurassic 5, The Hives, The Prodigy, Black Tide, Morrissey Official, Arcade Fire, The Baseballs, Van Halen, The Black Guy off the LG adverts inbetween Scrubs, Thin Lizzy, Fyfe Dangerfield, Nick Drake, Billy Ocean, Love Gun, Lady Gaga, Billy Joel, Telephone, Iggy Pop, Toots & the Maytals, Sham 69, Public Enemy,Sex Pistols,Echo and the Bunnymen, The Smiths, The Libertines, Dirty Pretty Things, Baby Shambles, 30 Seconds to Mars, Velvet.Revolver, Steel Panther,

Blog
untitled

I have to believe in a world outside my own mind. I have to believe that my actions still have meaning, even if I can't remember them. I have to believe that when my eyes are closed, the world's still there. Do I believe the world's still there? Is it still out there?... Yeah. We all need mirrors to remind ourselves who we are. I'm no different.

In A Perfect World...


Nom nomnom


Comments
10 of 96 | post a comment | view all

rob_leaning

wrote...

hey hun, thought i'd pop in say hi, had a flick through your pics pretty nice:) xx
send message

dreamboy23

wrote...

How's u gorgeous? U look amazing x
send message

julesface

wrote...

Wow! So stunning and so sexy!! Hope you don't mind me saying? Jules x
send message

stayceebaybeex

wrote...

so pretty :) x
send message

joepotter123

wrote...

such a tease in your pix btw lol
send message

stueee106

wrote...

hey
your taste in musics pretty good btw ;)
send message

the_ace_of_clubs

wrote...

awesome taste in music hun x
send message

axe_wiz

wrote...

your music taste (with the exception of lady gaga) is frickin awesome!!!!
send message

individual58

wrote...

Hewy Lewis and the News = Quality
...more importantly Back to the Future,in which there music features, is also immense!
send message

topspinthomson

wrote...

come on u there ????
send message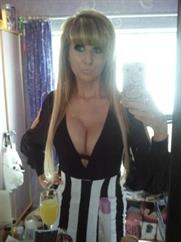 offline

Send message
Add friend
Add to hotlist
Rate member
Report member
one 2 one
View photos (30)


Favorite Things
Music
Yes.
TV Show
Nathan Barley Screen-Wipe
Movie
Memento
Night Club / Bar
Route 66
Place
Beach!
Possession/Thing
justinsl20

Details
Last logged onCool Tools™ only
Advanced statsCool Tools™ only