Name:
Miss Christie
Details:
36 years old (Cancer), Female, Single, Open Minded
Location:
Near Glasgow, in a random Shire., Scotland, United Kingdom
Profile Link:
www.faceparty.com/goddess-of-fook


In my own words


I barely use this, but fuck it. :)

Christie. 26. No, I don't want to have sex with you.

Have a lot of passions in life... ask me.Main love is music... spend most of my money on gigs and festivals. Would rather get mucky at T in the Park or Download than spend 2 weeks in Faliraki, getting sunburn with a bunch of clap-ridden slags and Basshunter fans... fuck that!

I love Deftones!
I HATE tuna mayo.
Fight Club is genius.
Vegas is the greatest place.
Crunchies are the best sweets ever.
Britney is flawless.

Blog
3 posts | view all
Summer Summer Summertimeeee

Better sit back and unwiiiind.

Download was beasting, I was thoroughly annihilated for most of it, horrifiically sunburned for half of it and utterly depressed after it finished.

Birthday was awesome... very drunken, very spoiled and very pleased. ;)

Pink at Hampden was amazing... best concert I've been to in a long ass time... fo' sho!

weeee <3 it.

My Pet Hate...


People with bad manners! And I hate when people talk in text speak. And the cardinal sin? Eating your steak medium-well or well done. If you do this, I probably hate you... Get the chicken next time!


Comments
10 of 349 | post a comment | view all

paulr

wrote...

aw nice - I used to love Rage, never fancied a festival though, too many folk going about wanting to spoil everyone else's fun. lol nonsense you're only 26 - if it was emo gigs then yeah I'd say you're too old for that lol emo's for kids x
send message

paulr

wrote...

aw I've only seen him the once, he was great - my favourite gigs were rammstein at the secc and mudvayne at the garage. yeah I still like rock and metal but none of my friends really listen to it, the last gig I went to was cypress hill, was decent, before that was pendulum when they were actually half decent! so where you stay about then?x
send message

paulr

wrote...

aww it was a great gig - i saw marilyn manson I think the night before or after lol, I used to love live music.I remember especially buying the self titled album tshirt and it was all stretched when I put it on, was well gutted! a manager, check you out :p aww naw I hate the tuna paste, I like the tuna flakes or steak :) aw lucky, I would have loved to have lazed around the flat all day but had to work :( x
send message

paulr

wrote...

aw yeah I loved their first 3 albums, around the fur especially :) I saw them at braehead about 10 years ago, feel so old lol. awww well your body's clearly cheating you, tuna mayo's awesome! what you get upto on your day off? what do you do anyway? x
send message

maverick372

wrote...

you on kik or whatsap?xx
send message

maverick372

wrote...

hello there pretty hows you? looking incredible! hows things? up to much?xx
send message

paulr

wrote...

hey - that's alright. yeah I'm good thanks, just chilling in the flat, got work in tne morning so not too much of a late one. how are you? wow just read on your profile you love deftones but then you go and spoil it by saying you don't like tuna mayo :( what's that all about? x
send message

pauliscruel

wrote...

Blondes are for losers anyway.
send message

pauliscruel

wrote...

The blow up doll look really brings out the colour of your eyes! I enjoy looking! I sound like a creep :(
send message

pauliscruel

wrote...

Yeah, i think i did that in 2010, I've moved on and now perform menacing faces... How did you cope with the change?
send message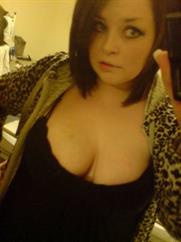 offline

Send message
Add friend
Add to hotlist
Rate member
Report member
one 2 one
View photos (56)


Favorite Things
Food
Mexican!
Music
Everything: Metal, Rock and dirty Hip-Hop
TV Show
24, Criminal Minds, Chicago Fire & Blue Bloods.
Movie
Fight Club!
Author / Book
Connelly, Gerritsen, Patterson and Palahniuk
Night Club / Bar
Is there Sailor Jerry or Jaegerbombs? Sorted...
Animals
Penguins!
Person
Britney, bitch!
Website
Click here to view
Place
Vegas, baby!
Possession/Thing
My new Kurt Geiger shoes. They're sensational!

Details
Last logged onCool Tools™ only
Advanced statsCool Tools™ only