Name:
Juliet
Details:
33 years old, Female, Open Minded
Location:
Edinburgh, London, United Kingdom
Profile Link:
www.faceparty.com/emopuffin


In my own words


I'm into fashion, flirting, skinny jeans, skinny dipping, electro, sunglasses, socks, skirts, stripes, snoozing, snuggling, gigs, guys, girls, lingerie, lazing, lounging, london, parties, photography, giggling, going out, going commando, the colour green, the number 4, straw hats, hockey, hiding, hugging, design, dare games, diving, disco, disco, disco and dancing... :-o :-o :-o

on skype, msn & yahoo if anyone wants to chat? :)

The Meaning Of Life...


I like these bands: Justice, The Vaccines, Daft Punk, The Maccabees, Basement Jaxx, CSS, Bon Iver, Mumford and Sons, Mos Def, The Libertines, Snow Patrol, Erykah Badu, Klaxons, Shocking Pinks...


Comments
10 of 59 | post a comment | view all

addspam

wrote...

hey how you doing ? you fancy chatting ? x
send message

beckyrules

wrote...

are you into ornithology? xx
send message

x-xhelenax-x

wrote...

Skype in 5 x
send message

maverick372

wrote...

I do believe my eyes are completely transfixed!!! you are beautiful, love your smile. wow!
How are you this lovely evening? had a good day? why on earth are you single too?xx
send message

xsexy_samx

wrote...

Aww thank you :) but jhezz what a natural beauty you are wow :)
send message

topcat365

wrote...

whats your skype?
send message

emjez

wrote...

Thanks bbe btw u look stunning xxx
send message

lollipop29

wrote...

Thank you babes x Like wise x
send message

not_big_or_clever

wrote...

Hmm, I'm sensing a rather sarcastic streak in you..
send message

minxlaurad

wrote...

how are you xx
send message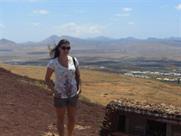 offline

Send message
Add friend
Add to hotlist
Rate member
Report member
one 2 one
View photos (9)


Favorite Things
Music
dance, disco, electro, punk...
Person
:-)

Details
Last logged onCool Tools™ only
Advanced statsCool Tools™ only