Name:
electrolass
Details:
38 years old (Taurus), Female, Single, Straight
Location:
Leeds / London, United Kingdom
Profile Link:
www.faceparty.com/electrolass


In my own words


HEY THERE! THANKS FOR STOPPING BY! IM ORIGINALLY FROM LONDON BUT MOVED TO LEEDS FOR A YEAR AND NOW BK DOWN SOUTH!
Im a very outgoing, passionate and loyal person, my friends are everything to me! Im modest to the extent that im fascinated when someone fancies me. I'm not up for 'just fun' but im not gunning for a bf either.. I have a very romantic outlook on life, i KNOW im gonna be very disappointed! I think jealousy is pointless, its jus a horrid feeling that eats u up n blocks out ur personality! I love TRAVELLING, goin out, having a giggle n good conversation! I have had 17 peircings but down to 11 now and 5 tattoos, spose u could call me a pretty punk??? I dress sometimes girly, sometimes rocky, but always stylish (well i try haha) Im a MASSIVE electro/tech fan, altho also love indie, rock, classic rock and a smidgen of metal thrown in! I live in Greece in the summer months on a little party Island called Zante

Blog
I have a fascination with the letter 'I'

Its... intense/ irascible/ indolent/ irresistable/ internectine/ illustrious/ immitable in fact, scrap that, the letter I is INEFFABLE...

My Dream Date...


would be with someone funny, interesting, geeky, honest and slightly annoying, either at a funfair, circus, theme park or museum! Keep me interested lads! <3


Comments
10 of 548 | post a comment | view all

adept0

wrote...

babes ur such a gorgeous gorgeous girl omg would really like get to know u up 4 a chat? x x x x would luv to spoil u lololol xxxx
send message

nocturna

wrote...

www.facemouth.co.uk
new forum for ex faceparty gossip users join up its free and takes a minute great forum come. :) everyones here
send message

mirv33

wrote...

Wow
And Hello...
How are you? Just thought I'd drop you a quick message sure you have a million guys to talk to so I won't waIste anymore of your time.
Take Care
XX
Ps you are stunningly beautiful!
send message

mirv33

wrote...

WOW
And Hello Miss...
How are you? Good weekend? Get out in the sun much? I don't suppose you fancy a little chat?
Well incase you do i will start, I'm Murray, i live in Dundee but work over sea's. I don Anti Piracy, Hostage Rescue and Ransom Drops. What do you do? Ant big summer plans?
If i don't hear from you then take care!!
XX
send message

wildx

wrote...

heya :) love the profile hunni, love the pics too, you're absolutely gorgeous!, i'd love to chat to you some more :) here is my msn [email protected] and my Skype del-boy76. hope to chat with you soon. xxx ; )
send message

maximus901

wrote...

hey u x
send message

rodge_2003

wrote...

GORGEOUS! Wud so luv to f*ck ur sexy ass ;) x
send message

kieran_surridge

wrote...

stunning babes fancy chatting i have msn! xx
send message

scruffy_

wrote...

Eelctro/tech as in house or just pure electro and tech?
send message

subba_cultcha23

wrote...

hey,when did you come back to london? we chatted yonks ago-how are ya?
send message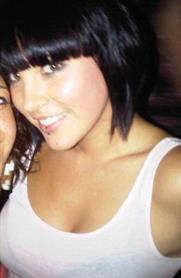 offline

Send message
Add friend
Add to hotlist
Rate member
Report member
one 2 one
View photos (142)


Favorite Things
Food
Mexican, Chinese
Music
ELECTRO, Indie, Punk, Rock, Classic rock
TV Show
Scrubs, family guy
Movie
Back to the future!
Author / Book
Chris Ryan
Night Club / Bar
Rescues, Zante
Animals
sorry people im a cat person!
Person
STEPHEN KITCHING RIP <3
Place
Zante, anywhere with good company
Possession/Thing
im not a material person but guess my BB x

Details
Last logged onCool Tools™ only
Advanced statsCool Tools™ only