In my own words


Music : The Beatles,Eric Clapton , Led Zeppelin,George Harrison , Janis Joplin,Jimi Hendrix,Derek Trucks,Journey,Billy Joel , Paul McCartney,Cream,E.L.O,Queen, Derek and the Dominos,S.R.V,Boston, Robert Johnson,B.B.King,The Blues Breakers,my Mum,Steve Vai, The Rolling Stones,Travis,Jeff Beck,Doyle Bramhall II,Traveling Wilburys,Norah Jones,Johnny Cash , John Mayer, Etta James,The Blues Brothers,Train,Boston,Coldplay, Shania Twain,Mark Knopfler,Los Lonely Boys, Ray Charles, AC/DC,Heart...


Comments
10 of 22 | post a comment | view all

signify

wrote...

thanks :) you too :)
send message

james4saz

wrote...

my addy is [email protected]
send message

wildx

wrote...

hey sexy lovin the profile n pics very niice indeed,jus thought id drop by n say hi n wondered if you wud like 2 chat sumtym if so get in touch,hope 2 hear from u soon xxxx my msn is [email protected]
send message

weaponx_ie

wrote...

Hey amigo! Whats up with ya?
send message

marvel_comics_finest

wrote...

thats wierd cos i got that on now, but its the richard ashcroft acustic version of it, the noel gallagher cover is good too!xx no change i cant change i cant change, but im here in my mould, here in my mould, and im a million different people from one day to the next i cant change my mould no!x
send message

marvel_comics_finest

wrote...

depands on my mood and what mood i want to put myself into. i like to sing oasis, the verve all the big 90's bands that got me started on my genres, but i do write my own stuff and cover wierdstuffxx
send message

yadancerdotcom

wrote...

You have the best mask pic on here!
I WANT (lol) to see you in a green mask with green make-up (covering your eyes)with black lip-stick!
Thats is not a pervington-smithe request.
I just fink it would be a CLASSIC pic :)
Have a class weekend Rachy!
Much Love = Your obsesive Scottish friend who cannot spell for his life :)
JX
send message

james4saz

wrote...

add me [email protected]
send message

theduke23

wrote...

ur definately a pot head xxx cum to uk n live wiv meeee
send message

newrichkid

wrote...

hey ya loving your profile xx xxx
send message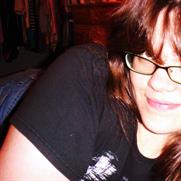 offline

Send message
Add friend
Add to hotlist
Rate member
Report member
one 2 one
View photos (5)


Favorite Things
Food
sushi
Music
Blues,Classic Rock ,Celtic,Country etc.
TV Show
Dr.Who,Torchwood,Migh ty Boosh,House
Movie
Practical Magic,Harry Potter,L.O.T.R,Hook
Author / Book
Rowling,Poe,C.S. Lewis
Night Club / Bar
The Black and Gold
Animals
Wolves,Horses,and Hippos
Person
Mom,George Harrison,Eric Clapton
Place
That place between asleep and awake.
Possession/Thing
My guitars.

Details
Last logged onCool Tools™ only
Advanced statsCool Tools™ only