Name:
Mary.
Details:
35 years old (Taurus), Female, In Relationship, Straight
Location:
Nireland - costa del lisburn, Northern Ireland, United Kingdom
Profile Link:
www.faceparty.com/chickybabe00


In my own words


**Lurves**
Friends&Family,My new wee baby boy cole(x)My wee gaff :)Holidays,Cocktails(yummy)Havin Fun,Spray tans,False eyelashes,Mad nights out&An nice wee nights In,Bein Loved,Caring,My mums wee pup muddles(awwwwk)Good banter when blocked with ma chica's&Chico's(cant beat it)theme parks,the beach-sand,fast car's,Tattoos,Planet Love Music,D&G perfume(mens aftershave)rawrrr..Men in uniform,Belfast clubbin,Gettin in my jammys,beauty Thearpy,Massages,Hott Baths,Hollyaoks,Eastenders,Xfactor,
Vin diesel,Jensen ackles,River Island,Music pumpin When ur gettin ready to go out,Shoppping,Payday&Feelin&lookin gd of course..Could go on foreva Lol...

**Dislikes**
Biggest 1(Hyprocrites)2faced people, backstabbers,People who think there hard when there clearly Not,Stuck Up people,Ppl who think there better than U(No Need)Waitin at Bar's for ages,Grrr hate that,Silly driver's who bump there horns(also no need)
Women with muscles(ewwww)Bad weathe

My Mum Says...


Great things come in Small packages (AWK) :D


Comments
10 of 181 | post a comment | view all

chunkymonkey1982

wrote...

hi hun how are you, just lovin your profile, you look good and sound great, hope ya fancy chat sometime, lee x
send message

iva_huge1

wrote...

Mmmmm xxxx
send message

stevelovesthejuices

wrote...

hiya hunni you ok?
just took a look through your profile and pictures and i must say you are very very pretty well more than that your amazing:)
please tell me how the hell your singul when your so good lookin coz its baffling my head lol..
ill stop writing now coz u dont wanna be reading a essay lol.. so if you fancy a chat babe just wb
xxxx
send message

angrybitch

wrote...

Hi i dont know you but i must warn you to watch out for profile GAZMAN27 he is a paedophile and lurking on here.
so far he hasnt been caught there is knowledge however proof is needed to catch him out, if he says hi then either ignore him or be safe hell maybe you could be the one to catch him out REMEMBER GAZMAN27 he is about and needs to be stopped if you think you can lure and trick him to believing your underage then you can get him arrested
hes a nasty man and needs shutting down please
send message

bigstedapimp

wrote...

sey ass
send message

jimbob_11

wrote...

[email protected]
send message

unouwould

wrote...

im always on x
send message

unouwould

wrote...

thanks for all the comments hun, u ok? up to much? on msn? x
send message

unouwould

wrote...

lol cheers hun, how u? x
send message

malalder

wrote...

hi sexy, love the pic babe - u r FaF!
r u single? fancy a chat on msn?
wb plz, Mark
send message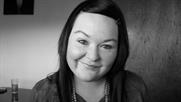 offline

Send message
Add friend
Add to hotlist
Rate member
Report member
one 2 one
View photos (59)


Favorite Things
Food
Yummy Chinese.
Music
Anything thats got a gd BEAT N Tht u can dance 2!
TV Show
Supernatural,skins& Hollyoaks.Oh Xfactor 2
Author
katie prices books where Good.
Movie
Stand by me or The green Mile.
Night Club / Bar
Mclub/Point/Beach. .
Animals
Tiger Rawrrrr..
Person
Gok wan(luv the dude) or My mum...luv her 2 bits.
Place
My bed or a Nice warm country.
Possession/Thing
alota things!! to many for this little box :)

Details
Last logged onCool Tools™ only
Advanced statsCool Tools™ only