Name:
michael
Details:
37 years old (Sagittarius), Male, Single, Straight
Location:
worcester, Worcestershire, United Kingdom
Profile Link:
www.faceparty.com/carlsberg2k6


In my own words


I thought it was time i changed my profile.

Alrite im michael and im 24 living near worcester/droitwich. Im 6ft 5in, so you could say im tall lol, got light brown, green eyes even though i always thought i had blue, my mistake. As you can tell from the picture I wear glasses, even though i use to wear contacts, but got fed up over putting them in every morning and taking them out in the evenings.

Rite what makes me unique, what makes me different from all the other guys around. Well for starters im genuine, you will not find another guy like me around, I be myself around woman, I dont act like somebody im not, what you see is what you get. I am totally honest and loyal and down to earth.

Rite my music taste, well i can listen to pretty much any sort of music doesnt matter what it is, from hardhouse, dance, trance, hardcore, RnB, Hip-Hop, to Hardcore, Happy Hardcore, DnB, Rock. I can also watch pretty much any film as well.

The Meaning Of Life...


is to live ur life to the full and the extreme and dont take no for an answer


Comments
10 of 21 | post a comment | view all

justcharlix0x

wrote...

Hey =] im ok thank you are you?
send message

4evasammy85

wrote...

yeah add me on facebook if ya want...samii-mae :)
send message

feebz

wrote...

Hey I'm good thanks how are you? He walked out on me for someone else but I'm happier than ever now :) x
send message

feebz

wrote...

I'm good thanks u? I'm just at my friends having a drink and a giggle you? Xx
send message

hottiehana

wrote...

yea wats ur facebook?x
send message

no1baybee-jxox

wrote...

Heyy.. i'm fine thanks youu? We can chat yeah =D [email protected] add me but send me your addy too ask my msn is messed up lol xx
send message

hothoty

wrote...

Hey, Not too bad cheers, you? Not alot really, you? yeah [email protected] xXx
send message

iwantmyshoes

wrote...

hey
thank you :P
you ok?
I dont have msn sorry
x x
send message

sexisuga

wrote...

kool seems gd t me xx
send message

xnuttynat

wrote...

Hiya, thanks for the compliment. I'm good thanks, yourself? I'm just having a night in tonight with a bottle of wine and a few dvds, cause most my friends are working tonight or seeing their boyfriends. Gives me the opportunity to save a bit of money anyways. You got any plans?
I'm not on msn atm but my addy is [email protected] if u want to add me instead
send message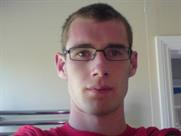 offline

Send message
Add friend
Add to hotlist
Rate member
Report member
one 2 one
View photos (20)


Favorite Things
Food
italian, indian, chinese
Music
Dance, Hip-Hop, Hardhouse, Hardcore, D&B & Trance
TV Show
Scrubs, Skins, Top Gear, Jackass
Author
Modding Mags
Movie
Fast & Furious 1,2,3, Never Back Down, Goonies
Night Club / Bar
Liquid
Animals
monkey or horse
Person
my Brother
Website
Click here to view
Place
home, or in my bed
Possession/Thing
My Car, My Stereo

Details
Last logged onCool Tools™ only
Advanced statsCool Tools™ only