In my own words


Im Caro, a 30 year old secretary with 20 tattoos and 750 books.

I've been diabetic for 27 years and was recently diagnosed with MS.

I'm here for conversation with new people. Give me something to reply to! I won't reply to non-effort messages that just say "hi" or "how r u".

I like lots of topics. Try books, films, tv, theatre, writing, art, food, ethics, philosophy, music, animals, tattoos, baking, humour, memes etc

Try even giving me ten relevant facts about yourself and see if we have anything in common?

PLEASE BEAR IN MIND THAT I DO NOT:- date, meet up, flirt, webcam, Kik, Skype, Whatsapp, Snapchat, or give out personal contact info unless I've been chatting comfortably for a long time.

Blog
5 posts | view all
Films I saw in 2016 (part 2)

The BFG * Suicide Squad * Nerve * Swallows&Amazons * The Deep Blue Sea * The Purge:Election Year * Café Society * Bad Moms * Captain Fantastic * Cymbeline * Bridget Jones Baby * The Girl With All The Gifts * Miss Peregrines Home For Peculiar Children * King Lear * Doctor Strange * I Daniel Blake * The Entertainer * Nocturnal Animals * The Light Between Oceans * The Accountant * Arrival * Fantastic Beasts & Where to Find Them * Edge of Seventeen * Office Christmas Party * No Man Land * Passenger

If I was a Millionaire...


I'd build a home library!


Comments
10 of 20 | post a comment | view all

mrjohnmcdowell

wrote...

hiya hunnie
send message

mrjohnmcdowell

wrote...

Hiya sweetie
send message

mrreallybig

wrote...

Hi. Can I ask you a question?
send message

goldentoken

wrote...

Mmmmm sexy :)
send message

mattkent1978

wrote...

hi hun how are you? nice weekend?x
send message

xorchidx

wrote...

hello and i like the photos and i like your way of speaking with passion and honesty its good and you seem cool i hope your well all the best for 2014 x
send message

ishootblanks

wrote...

which is you favourite doctor then ?
send message

madlee

wrote...

DAM your demanding profile makes me want to no more about you have 19 tattoos i count 18 lol aND 750 BOOKS OMG! HAVE U READ THEM ALL?
send message

richards1

wrote...

Yea I wanna meet sumone now thou
send message

tracymc

wrote...

hey i just rated you a wee sexkitten :)
send message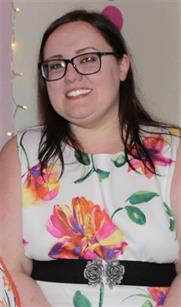 offline

Send message
Add friend
Add to hotlist
Rate member
Report member
one 2 one
View photos (105)


Favorite Things
Food
Red meat, lasagne, white chocolate, cheese
Music
Nickelback LinkinPark AlexBand Avicii Evanescence
TV Show
Sherlock BigBang Elementary Empire TattooFixers
Movie
Deadpool, Split, Pitch Perfect, What If, 22 Jump
Author / Book
Barclay, Mead, Pratchett, Tolkien, Sanderson
Animals
Dogs
Website
Click here to view
Place
Home
Possession/Thing
Book collection

Details
Last logged onCool Tools™ only
Advanced statsCool Tools™ only