Name:
Immy
Details:
34 years old (Aries), Male, Single, Straight
Location:
Geordie land, Northumberland, United Kingdom
Profile Link:
www.faceparty.com/19imy88


In my own words


A LIVE LIFE TO THE FULL, LOVE A GOOD TIME.. AM AN EASY GOING, DOWN TO EARTH..


Blog
2 posts | view all
Crispy R.I.P mate

1 ov my close pals david died on the 26.01.08 and will never be forgotten. a pure tradgety to all the people who knew em,, why did u do it mate il never properly understand but what a horrible way to go matey a cant believe it how can u be so selfish man, a hope your in a better place with the people u know n love up there, rest in peace matey... anyway a love u 2 bits n so does every1 ov crammy we all miss u kidda, Crispy no.1 raver!!!!

If I was a Millionaire...


Well ad be mega rich!!


Comments
9 of 9 | post a comment | view all

chloexmx

wrote...

ha gdgd same yeno hun just partyin n tha woop :D x
send message

chloexmx

wrote...

helo babe yer im good u? wubu2 x
send message

s3ksixme

wrote...

heya darl,u ok,u bin up2 much,crispys party was wick3d like a 4wt,u du out the rest of da weekend hun,hope ya gud anyway kidda xx
send message

welshy25687

wrote...

alreet imy mate, hows it gan?
send message

welshy25687

wrote...

awwww wats happnin to arsenal imy mate, keeeemon united haha
send message

luciiebaybee

wrote...

heya babe,cam across your profile and thought i'd check it out hope your ok im lucie btw!!
n ithought aswell it would be very rude of me not to leave your sexy self a msg so there ya go!! feel free to msg me bck
bye babe
xxxx
send message

welshy25687

wrote...

ai ai imy? hows the lifestyle up ther? am stuck in the woods bored out me lil head. buzzin.
send message

s3ksixme

wrote...

i probz like daint nar where am ganin yet,but al be ganin oot,r u ganin out on the weekend darls,haha wen arnt ya been a bad lad lol,ur always a bad boi haha,av just got me niece at the moment like lol nwt much,xxxx
send message

s3ksixme

wrote...

areet ya seksi lil naughtyness wat u up 2 darlin, keep up been gorgous xxx
send message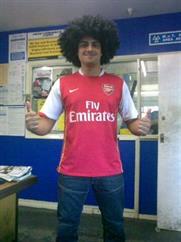 offline

Send message
Add friend
Add to hotlist
Rate member
Report member
one 2 one
View photos (7)
View video (1)


Favorite Things
Food
mcdonalds, italians n sunday dinners lol
Music
Dance music, wigan pier, rnb
TV Show
Top gear, shameless, UFC, lee evans
Movie
The football factory, scarface, snatch, loads...
Night Club / Bar
Kiss, Infinaty, godskitchen n tall trees...
Animals
Japanese akita
Place
In bed haha
Possession/Thing
Phone

Details
Last logged onCool Tools™ only
Advanced statsCool Tools™ only